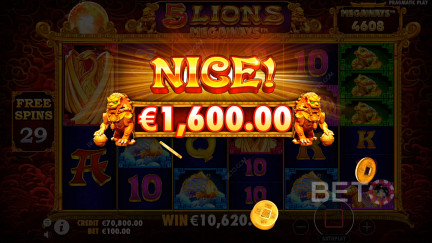 It is super fun and rewarding to win on high variance slots
In the casino world, you might have seen that the two terms, Volatility and Variance, are often used in place of each other. You should note that these two terms are not synonymous, and they have different meanings in context to the outside world.
You will notice that the term Volatility is often used in economics and finance. It is used to express terms related to the risks and options in stocks. The term Variance can be termed as a proper gambling concept, it is often used in Texas Hold'em Poker games, and it is also gaining popularity through its use in slot machines.
In the iGaming sense, both of these terms mean the same, the risk factor which is present in a specific game. Volatility or Variance in a game will tell you about the level of risk you will experience in a game. It will also give you an idea about your expected hit rate and the average size of the payouts.
Still, there is a slight difference between the two terms, and the term Variance means the distribution of wins over a long term. In its contrast, Volatility means the distribution of wins in a short time.